Next Post
What to Expect On the Day of Your Breast Ultrasound Screening with HerScan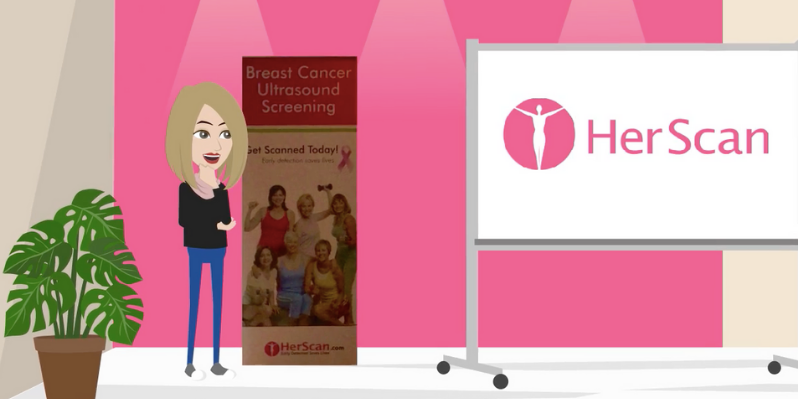 At HerScan, we're on a mission to make Breast Ultrasound Screening easily accessible to more women, empowering them to do more for their breast health. The HerScan program makes it convenient and affordable for women to be scanned, adding invaluable protection to their annual health routines.
If you're new to HerScan, you may be wondering what to expect on the day of your Breast Ultrasound Screening exam. You'll be happy to know, that your appointment will be quick (under 20 minutes from the time you walk in the door), painless and compression-free.
Join over 45,000 women who are doing more for their health by scheduling an appointment with HerScan. Here is what to expect on the day of your exam.
1. Schedule an Appointment
There are a few convenient ways to schedule your Breast Ultrasound appointment:
●  Contact the HerScan team at ​1-800-338-7499
After your appointment has been scheduled, you will receive a confirmation via email and text that details all of your appointment information. Please note, if there is not an address listed in your confirmation, it means that the venue is still pending. We do not reserve the event location until a few days before to ensure it is a good distance for the attendees. As soon as it is set, you will receive another confirmation via email and text.
2. Arrive for Your Appointment
On the day of the health event, please dress comfortably. I​ t is our goal to ensure our customers feel relaxed during their appointment. This is why we partner with many local businesses, such as wellness centers, spas, boutique hotels, and other tranquil venues, so you feel at ease and relaxed during your appointment. Once you arrive, look for HerScan's pink signs that point you to your appointment location. Our small, private clinics are kept at the highest hygienic standards possible.
After you enter the venue, our friendly faces will be there to greet you.
3. Fill Out a Brief Medical History Form
After you arrive, you'll be asked to complete a brief medical history form. You will need to answer basic information about yourself, your family history and list any concerns. Please note, your result will be mailed to the address you provide on the medical form so please make sure it is accurate.
4. Breast Ultrasound Screening
Once your medical form is completed, a female RDMS Sonographer will bring you to the private exam room. You will be given a gown and asked to remove your clothing from the waist up. Unlike mammography, Breast Ultrasound is compression-free so it will be a completely painless experience. Your RDMS Sonographer will then go through the brief medical history questionnaire you completed. After this, the Sonographer is ready to begin the screening test. A​ n ultrasound probe with warm gel will be used to begin screening both breasts and the axilla (armpit) area.
5. Receive the Results
After the completion of your screening, your test will be read by our board-certified radiologist. From that point, your results will be mailed to the address you provide on your medical form within 12-14 business days from the day of your appointment.
Do more for your breast health. Add powerful breast Ultrasound Screening to your annual healthcare routine. For more information on HerScan and to request an appointment, ​please click here.​