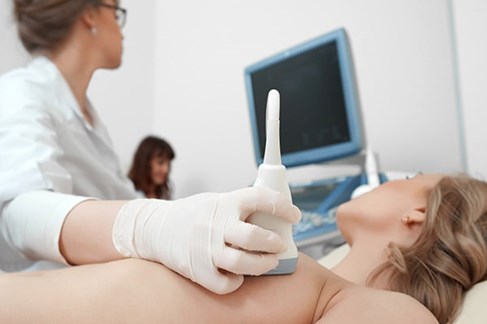 HerScan is a mobile Breast Ultrasound Screening company that provides much needed access to breast ultrasound testing using state-of-the-art ultrasound technology used by highly experienced RDMS Sonographers & Board Certified Radiologists. The HerScan program makes it convenient and affordable for women to be scanned, adding invaluable protection to their annual health routines. HerScan helps woman do more for their breast health, resulting in a higher detection rates of cancer than with mammography alone. The power of an ultrasound can increase detection from approximately 48% to 97% in dense breasts.
I visualize a future where informed consumers will choose early detection and prevention over crisis driven Medical care. With HerScan's convenient and economic ultrasound delivery system, we make it possible.

- Mary Jo Henderson
The HerScan Team
Mary Jo Henderson
Director & Founder
HerScan, Inc. is led by Director Mary Jo Henderson, a graduate of the University of Nebraska, Omaha. Ms. Henderson has over 25 years of medical imaging experience with specialties in CT, MRI, Ultrasound, Mammography, Radiology and Cardiac Imaging. She began her career in medical imaging in 1982, while working with medical imaging giants, Thompson CGR and Toshiba Medical Systems. Mary Jo focused her career in the medical imaging industry on "high tech" Preventative Medical Testing, founding Life Line Screening, Inc. in 1993, a Preventative Medical Company that provided mobile medical screening services direct to the public.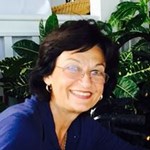 Linda Feiler
Administrative Director
Linda has outstanding personal and administrative skills. She brings over 30 years of excellent business experience in the medical, health and wellness industry. She has been instrumental in the development of QSI and customer service systems used by the company. Linda works closely with HerScan's valuable Mobile Medical Teams in implementing field operations, frequently spending time on location at health events to interact directly with the customers.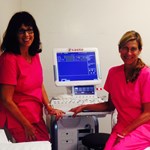 Our Sonographers
Sonographers
HerScan Sonographers are Registered RDMS, and are highly experienced breast specialists.
Customer service is our top priority, before, during and after your screening. We strive to help you have an easy and enjoyable experience; it's an important part of HerScan's mission.