Next Post
8 Ways to Boost Your Immune System During COVID-19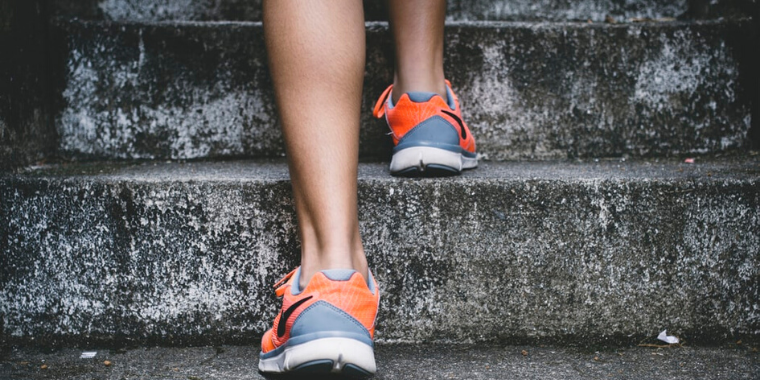 COVID-19 has presented us all with a sense of uncertainty and challenge. As we cope with what is to come, it's important for us to do all we can for our health and well-being. Your immune system is key to helping your body fight off infection and disease. This is why it is critical to ensure you're maintaining a healthy immune system during this time.
Please note, it is too early to determine if there are any natural remedies to help fight your immune system against COVID-19 in particular. However, there are a number of known lifestyle habits, foods and supplements that are proven to help boost your immune system.
Here are eight ways to boost your immune system during COVID-19.
#1: Anti-Oxidants in Green Tea
Green tea is a healthy drink to add to your diet for a multitude of reasons. This drink is loaded with rich anti-oxidants called polyphenols, which are natural infection fighters. In fact, polyphenols have antimicrobial properties that are known to protect your body against many viruses and illnesses. Many health studies state that these properties help to eradicate the growth of harmful bacteria and viruses.
Green tea contains the most amount of polyphenols than any other tea, making it a great drink to add to your diet for when you need your immune system to be at its strongest.
#2: Staying Hydrated 
Dehydration can be harmful to your body in many ways and adds extra stress to your immune system. The Mayo Clinic recommends that women consume 2.7 liters or 91 ounces of fluids daily and men to consume 3.7 liters or 125 ounces daily. You see, drinking fluids helps your body naturally eliminate toxins and bacteria that may cause illness. Staying hydrated is critical for many healthy body functions and can help boost your immune system.
#3: Vitamin C in Fruit
Vitamin C is effective at defending your body against viruses and infections. Luckily, there are many citrus fruits that contain high amounts of vitamin C for you to add to your diet, including oranges, limes, lemons, grapefruits, tangerines and clementines. Keep in mind, it's important to consume vitamin C on a daily basis, as your body does not naturally produce or store it. The Mayo Clinic recommends that adults consume 65-90 milligrams (mg) of vitamin C per day. This amount of vitamin C is the equivalent to eating an orange, a cup of strawberries, chopped red pepper or broccoli every day.
#4: Regular Exercise
There are many ways to get your exercise while practicing social distancing...and this may be a great time to do so for your immune system and mental health. Numerous health studies show that moderate to vigorous exercise of 30-60 minutes a day can increase the release of immune system cells. Further, regular exercise has shown to improve regulation in the immune system, and can even delay the onset of other age-related health conditions. Overall, the link between exercise and a healthy immune system is quite compelling.
#5: Folate in Spinach
Spinach is another superfood that comes packed with health benefits. This leafy plant is loaded with vitamin C, which contains high amounts of antioxidants and beta carotene; which all help your body fight off sickness and infection. Green leafy plans, like spinach, also contain folate which is another important immune booster for your body.
#6: NOT Smoking
Smoking can have many adverse health impacts on your body, including lowering your immune system. Tobacco use can increase your susceptibility to infection, including pneumonia and influenza. In addition, smoking lowers the body's level of antioxidants, like vitamin C. As stated, antioxidants are important for your body's protection against germs, viruses and infections.
At this time, the effects of smoking and COVID-19 have not been studied yet. However, we do know that smoking can cause harm to your immune system and increase susceptibility to other virus-like illnesses.
#7: Allicin in Garlic
Garlic is not only potent to the taste, but it is also potent against fighting off illness and is a known immune system booster. This plant has been used in some cultures for hundreds of years to fight off disease and infection, and for good reason. Garlic contains a compound called allicin, which prevents the spread of harmful bacteria in the body and has many other therapeutic effects. Studies have discovered that consistently eating garlic may reduce your risk of becoming sick in the first place as well as reducing the severity of symptoms.
#8: Remain Calm
Chronic stress can have many negative impacts on your body and can even damage your DNA cells. In addition, chronic stress can harm your immune system. When we are under stress, your body's ability to fight off harmful antigens decreases. Stress also signals to your body to increase the production of corticosteroid, which suppresses the effectiveness of fighting infection in the immune system.
At HerScan, we are here for you during this time. If you want to do more for your health, schedule a Breast Ultrasound Screening appointment with us. HerScan is a mobile breast screening service, meaning we travel all over the country to hundreds of different cities to hold our health events. ​Click here to schedule an appointment in your city today.