Next Post
Local Business Owner? Host a Day of Breast Health & Wellness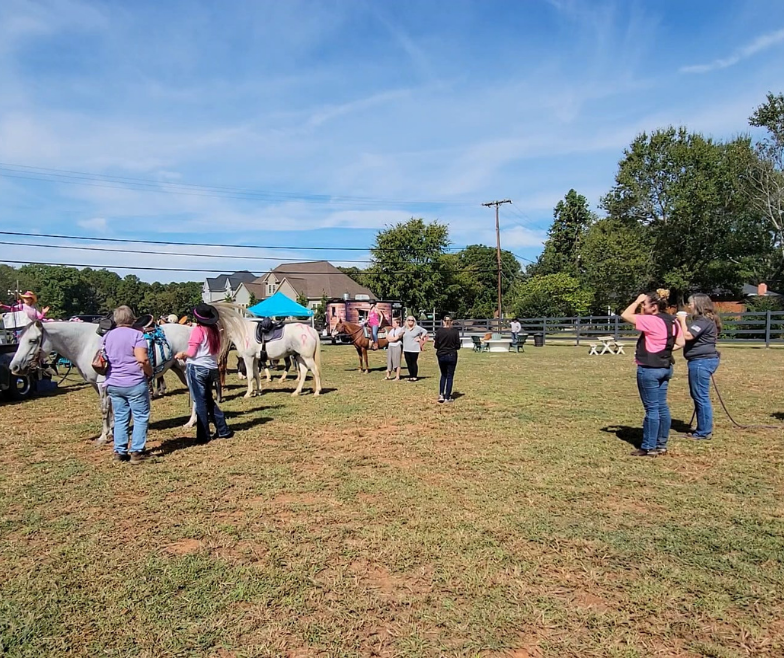 Is your business looking to give back to the women in your community? The HerScan CHAMP Program makes attaining this goal simple. 
Breast cancer is the second most diagnosed cancer in women, affecting one in every eight women in the U.S. At HerScan, we're on a mission to make Breast Ultrasound Screening easily accessible to more women, empowering them to do more for their breast health. The HerScan program makes it convenient and affordable for women to be scanned, adding invaluable protection to their annual health routines.
By becoming a CHAMP and hosting a Day of Breast Health & Wellness, you will be playing a critical role in helping the women in local communities receive accessible, affordable and convenient Breast Ultrasound Screening.
Over the years, we have partnered with hundreds of CHAMPS in a wide variety of industries and services, including medspas, doctor offices, realtor groups, country clubs, boutique hotels, small B2C businesses… and even equestrian facilities! We recently partnered with AmyMichele, the owner of Leatherman Lane, a local equestrian farm in Concord, North Carolina, for Day of Breast Health & Wellness. Learn about her experience of partnering with HerScan to become a CHAMP in her community!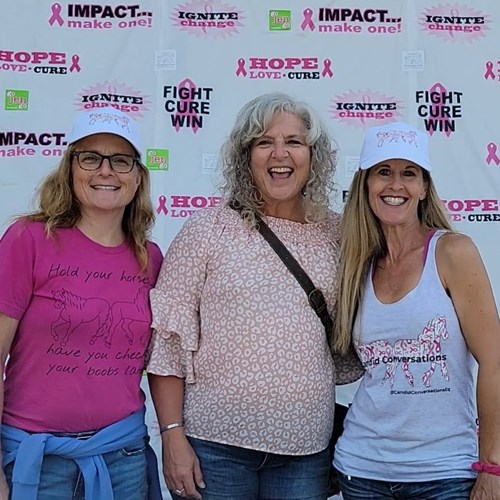 For AmyMichele, early breast cancer detection is a cause that is near and dear to her heart. "I lost my mother to breast cancer when she was only 40 years old, said AmyMichele. "I still fight with my insurance company to get a routine ultrasound (which is what my doctor recommends) and am tired of fighting with them to get the care I need. So, I decided to bring the ultrasound to our farm and pay for it out of pocket. I figured I could offer the service to others who may need it as well, but had no idea just how many women would," said AmyMichele.
The Leatherman Lane event brought in approximately thirty women that may have otherwise skipped their Breast Ultrasound Screening.
The big takeaway from the event for AmyMichele was: "That we as women don't make our health a priority. There is always something more pressing that takes our time (kids, work, commitments, etc.) and things like routine care are too easy to put off. Whatever the reason, you can't take care of anything or anyone if you don't take care of yourself first!" Needless to say, after the great success of their first CHAMP event, Leatherman Lane will be hosting an annual event!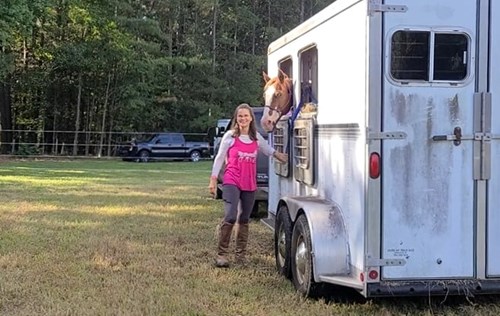 Meet new customers and grow your business while promoting valuable health services you can feel good about! Hosting a Day of Breast Health & Wellness at your business can benefit your company in many ways, from generating brand awareness to reaching new patrons. When you become a CHAMP, you will receive:
One Complimentary Breast Cancer Screening:

Can be used by the owner, friend, or family member.

Your event advertised LIVE on our website:

our homepage and registry page.

Facebook and Instagram

targeted ads.

Facebook, Instagram, LinkedIn and Twitter posts mentioning your event.

Facebook event: You may receive a notification to "co-host" this event with HerScan.

Sharing your event photos to have them featured on our social media.
HerScan brings our mobile medical team to your business. All we need is a meeting room with a 6-foot table and chairs, a board room, or a simple exam room.
Join in our mission! Become a CHAMP today and help the women in your community! Click the button below for the next steps.