Next Post
The Link Between Infertility in Men and Breast Cancer Risk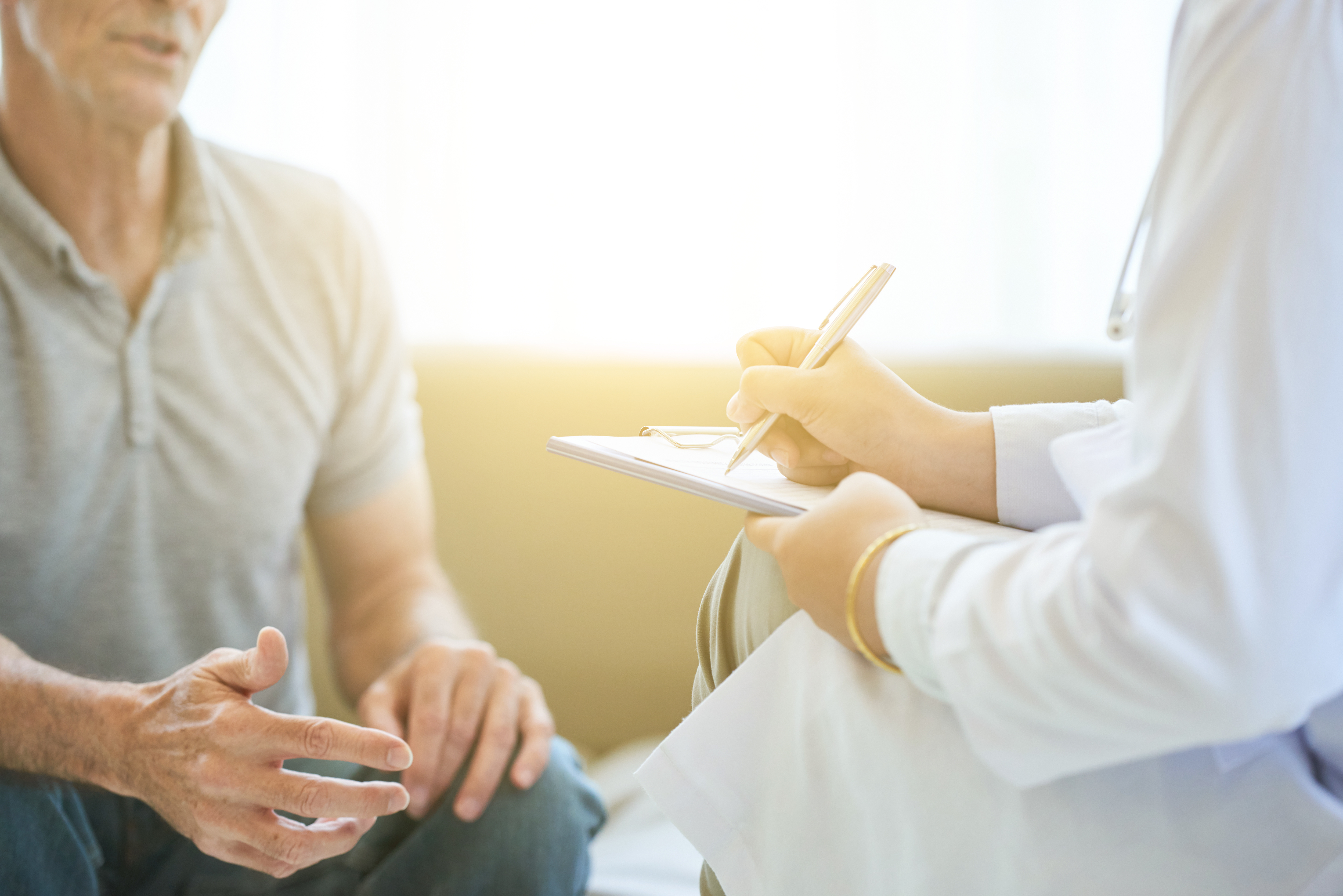 Breast cancer is the most prevalent type of cancer for women (besides skin cancer) and accounts for approximately 30% of all new cancers each year. While breast cancer continues to be a leading cancer for women, for men it's a different story. Breast cancer is not as common in men and the cause of the disease continues to be studied. According to the CDC, approximately 1 in every 100 breast cancers found in the U.S. is found in men. While many people often think that breast cancer is a "woman's disease", this is simply not the case. 
The Male Infertility and Breast Cancer Study
A recent study from the journal Breast Cancer Research revealed new information regarding the connection of infertility in men to increased risk of breast cancer development. Previous studies have found that the number of children fathered is a risk factor inconsistently, and infertility not a cause. Over the course of twelve years, the study analyzed the link between breast cancer risk in men to infertility and the number of children fathered. Approximately 1,998 breast male cancer patients were studied for fertility data and compared to 1,500 male patients who did not have breast cancer. 
The study found that the likelihood of breast cancer in infertile men doubled compared to men experiencing no fertility issues. This is a groundbreaking study that shines a light on the causes of breast cancer in men. While the causes of breast cancer in women are known and linked to genetic and reproductive factors as well as environmental, the etiology of breast cancer in men has remained more of a mystery. The study also observed that the risk of breast cancer is higher in men living with Klinefelter syndrome, a disease that alters testicular growth and sperm generation. 
Having No Children May Increase Breast Cancer Risk
Another revelation the study uncovered is the possibility of breast cancer in men decreasing with an increased number of birthed children. The study found that an increased number of men with no children were diagnosed with breast cancer. The researchers also analyzed fertility-related data of male breast cancer patients to 1,597 men living without cancer and they determined that male infertility is connected with a raised risk of breast cancer.
Breast Ultrasound Screening for Men
Mammograms are not routinely offered to men and may be difficult to perform if there is a small amount of breast tissue, so men may need to be proactive when it comes to screening for breast cancer. A Breast Ultrasound Screening offers invaluable insight into breast health. You'll be happy to know that breast ultrasound screening is completely painless and compression-free. 
Breast ultrasound imaging uses the power of sound waves to see inside the breast to detect abnormalities and masses. In addition, breast ultrasound imaging detects blood flow throughout the breasts. To see inside the body, a wand-like probe glides over both breasts and the axilla (armpit) area in a repeated motion. A warm gel is applied to this area and then it is ready to be probed by the transducer. This device is responsible for sending high-frequency sound waves through the breast tissue. The sound waves bounce back and forth through the body, creating an echo. The echo waves are then measured, producing the imaging that is viewed on a computer screen. A Radiologist interprets the internal structures of the breast and then determines the results after the screening is complete.  
HerScan is on a mission to make Breast Ultrasound Screening more accessible to all - men included! Put your loved ones first by scheduling them a Breast Ultrasound Screening appointment just for them or have them join you during your next appointment. Appointments are convenient and quick, lasting approximately 20 minutes. 
Schedule an appointment for you and your loved one today! For more information on HerScan and to request an appointment, ​please click here.